DM-4600 POPULATION MONITOR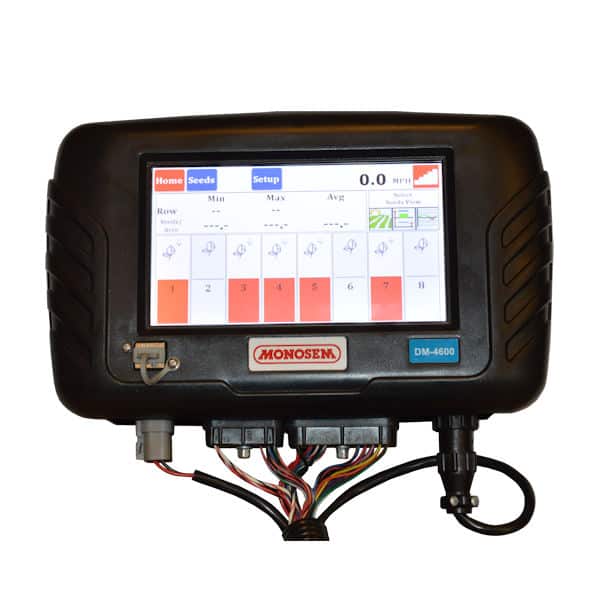 The DM-4600 is a stand-alone state of the art planter population monitor with individual row singulation information. It has been designed with features that will give you complete confidence that your planter is performing properly in the field. The easy to read and easy to use DM-4600 will lessen the stress of your planting season.
7 inch color touch screen display for ease of viewing and screen navigation
Display gives instant visual indication for seed population on each row (Planter Avg/Min/Max)
Bar graphs for each row so problems can be spotted quickly
Day/Night mode
Built in speed radar sensor
Display will alarm & bar graph turns red when a row population exceeds the preprogrammed Hi/Lo limits
Seeds per acre displayed for each row
Monitors up to 32 rows
Readout of ground speed plus 3 resettable acre counters
If a row plugs or fails to drop a seed, display shows both visually & by audio alarm which row is problematic
Four planter/sensor configurations can be saved for ease of switching between implements
DM-4400 NON-POPULATION MONITOR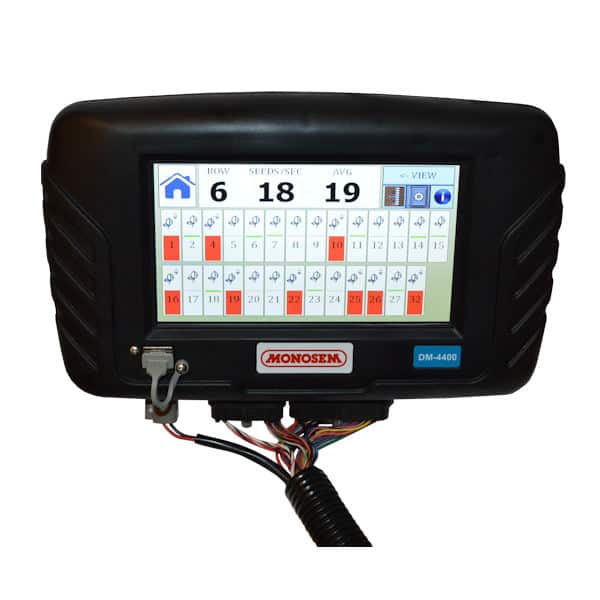 The DM-4400 Non-Population Monitor is quick to setup and easy to use. It features a bar graph for a simple and effective monitoring system. The DM-4400 also works great for low population crops like pumpkin seed spaced a long ways apart.
7 inch color touch screen display 
1-36 Row monitoring
Bar graphs
Auto detect rows – no setup!
Adjustable accumulating time
Great for low population crops
Ram 1-1/2″ ball mount
Adjustable back light
Day/Night mode
Adjustable audible alarm
Optional visual alarm light
DICKEY-JOHN INTELLIAG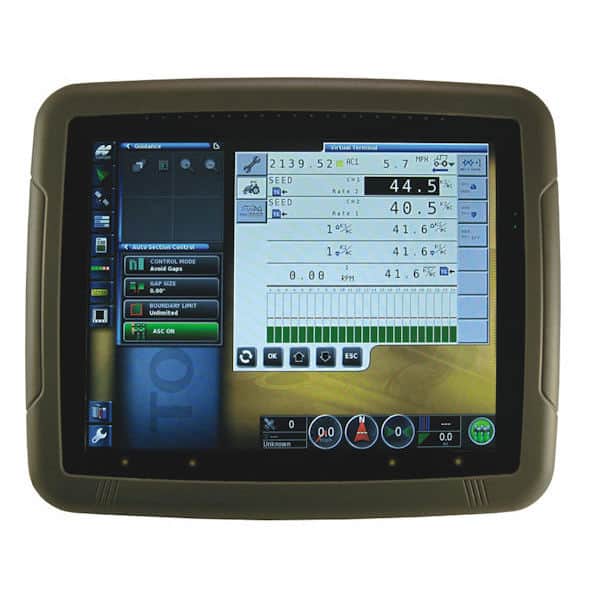 DICKEY-john IntelliAg is a multple channel hydraulic drive control system for planters. Storing up to 16 different seed disc/materials. It provides overall monitor average of population and a bar graph detailing individual row performance and population. The IntelliAg system can also be used as a planter population monitor only through ISO for ground drive planters.
Hydraulic drive system control
ISO compatible
Optional 12″ CabKit AI 120 Virtual Terminal
Control up to 4 hydraulic motors
Manual or auto section control
Up to 48 rows
Optional singulation monitoriing
SEEDSTAR™2 Ready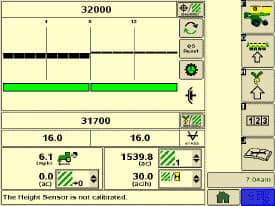 Up to 3 hydraulic drive motors
Varible rate
Prescription mapping
Optional manual section control
Row population/spacing
Average population
Acres counter
Total acreage
Monitoring only option for ground drive
OPTIONAL HY RATE™ PLUS SEED SENSOR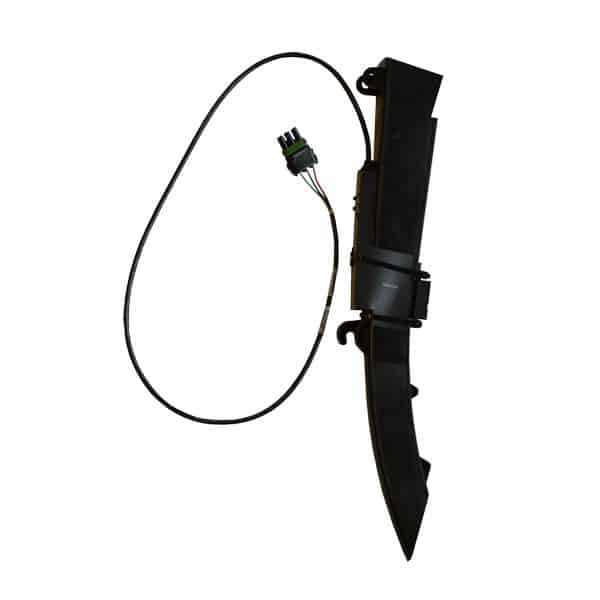 The Hy Rate™ Plus Seed Sensor is the sensor of choice for all seed types regardless of size, shape and seeding rate. From larger seeds such as corn to small seeds like canola, the Hy Rate™ Plus accurately counts seeding population during planting, providing confidence that your row units are working properly and seeds are being placed for optimum yield potential.
Accurately monitors seeding rates between 1-135 seeds/sec across multiple seed types for uncompromised accuracy.
Ability to distinguish doubles, triples, and quad seed drops to maintain accurate population count.
Compensates for the effect of wind and dust allowing you to plant on windy days.
Utlizes 10 LED lights to provide a uniform light field with virtually zero dead zones in the seed tube, eliminating false skips.