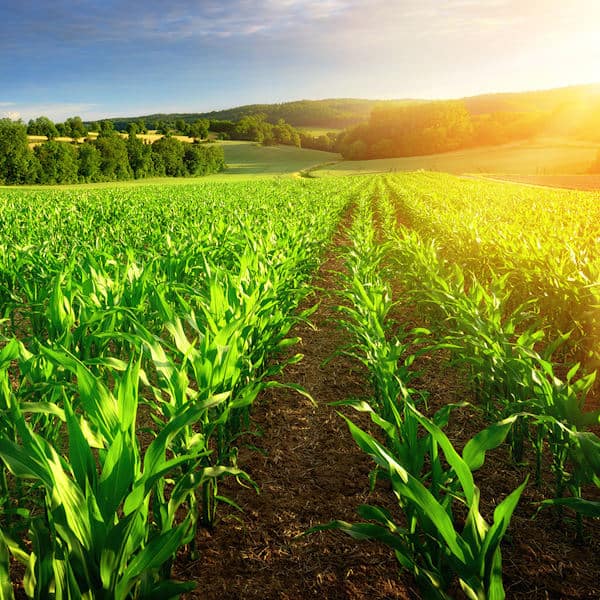 56 Volt Electric Drive
ValoTerra is the next generation of electric drive row unit. Planting is an investment and a crucial step in helping crops reach their full potential. ValoTerra improves emergence and increases productivity. The new row unit brings precision agriculture that is effective, yet simple, and accessible.
The 56V architecture guarantees the multiplicity of motors thanks to a power generator capable of supplying almost 7.2KW. This capacity opens the possibility of Ultra Precision Agriculture, with a variable rate, curve compensation, row-by-row shutoff, and much more. This new 56V supports intelligence at the heart of the meter.

Variable Rate Maps
A new level of input savings and profitability for your crops reducing or increasing the amount of inputs in a specific area is in your control. You now have the option of dividing the working width up to 4 groups of row units to adjust inputs as closely as possible.
John Deere Operations Center™
Operations Center puts planting data in the palm of your hand. As the industry's leading cloud-based farm management system, Operations Center is a single, secure place to monitor, organize, analyze, and share your planter data. Just setup your free account and unlock the full potential of your connected machines by web or mobile device.
Fingertip Control, via your Smart Phone
The MONOSEM PLUS app allows you to control each row unit. A WDS** (Wireless Data Server) module added to the seed planters architecture allows each row to be diagnosed from the phone using "direct Wi-Fi".
Automatic Row Unit Shut-Off by GPS
ValoTerra's technology allows the automatic section control by GPS, and up to 24 rows.
The on-board computer display ensures that the segments are well marked with different colors and textures to make them easier to read.
**ValoTerra is compatible with ISOBUS, and optimized with a John Deere Gen 4 Display
Calibrate your planter directly from your mobile phone!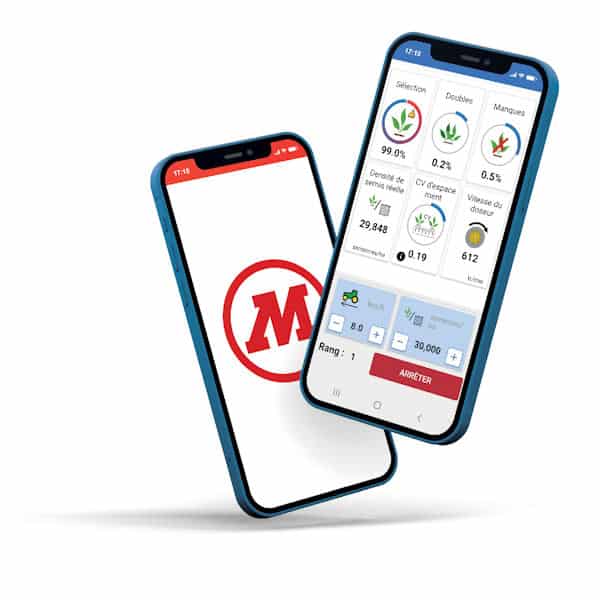 DIRECT WIFI on ValoTerra
A WDS** (Wireless Data Server) module is added as an option to the architecture of the planter to provide information not only on the working width but also row by row via a "Direct WiFi" to your smart phone or tablet.
Ease of Use
Simple change of the seed disc to switch from one crop to another.
Less than a minute per row to change crops!
No tools are required to change seed disc.
Versatility
Easy to adjust Singulator with multiple adjustment settings for crops of all shapes and sizes.
Ability to plant seeds of a wide range. As small as Canola and as big as Peanuts.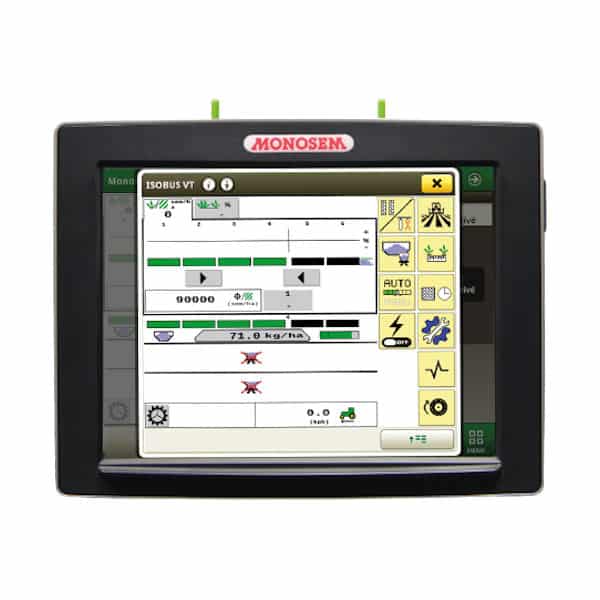 SEEDSTAR M
ValoTerra is compatible with ISOBUS and optimized with a John Deere Gen 4 Display using SeedStar M for controlling and monitoring operations.

SEEDSTAR M Features
Variable Rate
Individual Row Unit shutoff
Adaptive curve compensation
Tramline
Target Population
Actual Population
Working Speed
Seed Spacing
Skips and Double percentages
Seed, Fertilizer and microgranule rate can be controlled using the terminal
Save settings
ValoTerra
ValloTerra Ultimate Speed is no longer an issue with ASG

With its new brush-based seed guidance system, the ValoTerra Ultimate ensures optimal planting consistency and depth at speeds of 1-11 MPH, resulting in fast and uniform emergence!
Active Seed Guidance (ASG)
Optimal emergence at all speeds!  The ASG seed guidance system has been developed based on our zero-gravity concept.
TOP PERFORMANCE AT LOW, MEDIUM AND HIGH SPEEDS:  Planting speeds of 1-11 MPH are possible with ASG system!
Crop Diversity: The ASG system can be swapped for a seed tube to plant a wide range of crops.
INSIDE THE INNOVATIVE ASG SYSTEM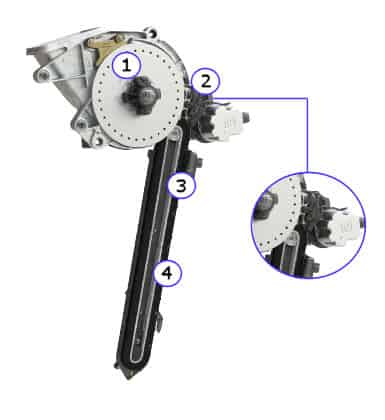 The seed guidance system that adapts to your planting speeds…
VACUUM METER BOX:
The vacuum-based seed metering system ensures planting precision and versatility.  The meter box is equipped with smooth discs, a patented insert and electric drive, all of which help increase precision at higher speeds.
CELLULAR LOADING WHEEL
Seeds are supplied to the cellular loading wheel, which then inserts them in the brush conveyor using a system of guiding rods.
POSITIVE DRIVE BELT
The brush conveyor belt is grooved to ensure optimal alignment, perfect rotation, and minimal wear.
BRUSH  CONVEYOR
The rotating brush conveyor guides seeds to the furrow at a rate proportionate to the tractor's working speed, eliminating any bumps and vibrations.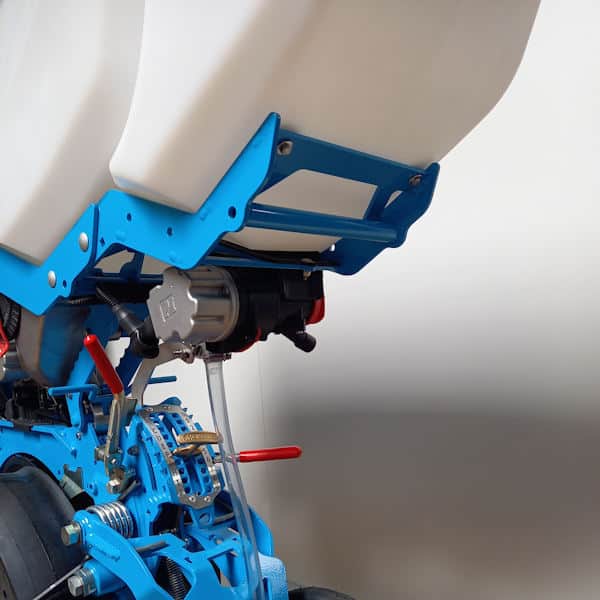 Taking care of crops with Monosem intelligence
With Microsmart, Monosem innovates and puts intelligence at the heart of seed protection. Electric driven insecticide system designed to be easy to use, and capable of optimizing inputs to ensure full crops success.

Beyond High Tech… a technology of common sense
MicroSmart Rate 1 to 3 lbs/ac
Easy Calibration
Ergonomic ON OFF EMPTYING lever
Color coding of the dispensing screw visible to the operator
1/4 turn opening for screw change or quick maintenance
Individual row shutoff